Local Electrician and Electrical Installation Services Sussex, Surrey, Kent & Hampshire
TES Compliance are experts in domestic electrical installation. If you require anything from a replacement socket or light switch to a full rewire, our team can help. We understand how daunting it can be when you have a problem in your home or want to renovate and need to tackle the electrics. This is where TES can help to take away the pressure and ensure that your electrics are safe and pose no risks to your family and friends.
Our domestic electricians are experienced professionals who are NICEIC approved and can complete all aspects of domestic electrical installations and repairs. We have local electricians covering Sussex, Surrey, Kent & Hampshire. We offer a competitive rate on all domestic electrician services, including:
Rewire
New domestic consumer units
Additional Light and Sockets
External home lighting
Extension Electrics
Refurbishment Electrics
New Installation Electrics
and much more
Our local domestic electrical
installation services
Local Domestic Electrical Services for your home can vary depending on your requirement and project. We provide every aspect of domestic services and electrical works for your home. From a simple socket replacement to a full house rewire we can help.  Our domestic electrician team are fully NICEIC approved and ensure safety at all times is paramount to their work.
Our services are vast and include many different aspects of domestic electrics. These include:
Rewiring is a large scale project and must always be undertaken by a professional who has the right skills and training due to the complex nature. When rewiring a property TES Compliance does a full electrical analysis and will complete the rewire within the relevant regulations and safety standards.
TES Compliance are fully NICEIC Approved and undertake Electrical Installation Condition Reports for both Commercial and Domestic properties. Our team are fully qualified to test, repair, and install new consumer units to your home.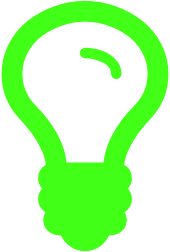 Are you looking to improve the lighting in your home? Having the right lighting in your property can help both improve its aesthetic and its curb appeal, as well as helping improve ambiance and safety. TES can help to improve your current home's lighting, install new lighting, or repair a broken system.
External lighting for your home can improve both your curb appeal and the safety of your home. Providing your outdoor space with a well-lit area makes a difference to your property and can deter the potential risk of a break-in to your home. TES can provide all aspects of home electrical services for external lighting and safety lighting for your home. 
Extensions, Refurbishments & New Installations
Are you planning an extension to your property? Want to refurb your interior or build a new home? TES can help. Our team of qualified domestic electricians can provide every aspect of electrical services needed for your property to ensure that your project is fully compliant with British standards and is risk free.
Electric
Socket
Installation
Installing new sockets or replacing existing electric sockets is a risky project to undertake and must be completed by a professional electrician. The TES team can complete every aspect of electric socket installation and repair for your property, our team ensures safety at all times with minimum disruption to your home. 
Do you have a project or idea that you would like to bring to life? We provide our clients with the full range of electrical services at competitive rates.